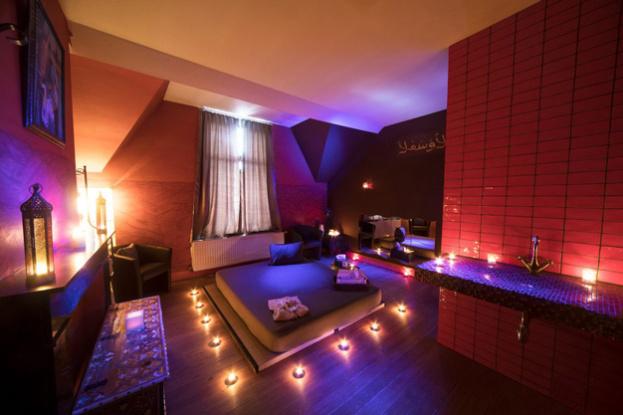 Oriental Room
Room for tantric massage
Come and discover our room for tantric massage, the oriental room. Indeed with its warm colours and oriental decoration, our room will take you to the land of a thousand and one nights. First of all, you will appreciate the soft atmosphere of the candlelight. Above all, you will receive an authentic tantric massage performed on a quality futon. So all you have to do is let yourself be transported by the spicy scents of the Orient. Meanwhile, the warm hands of the masseuse come and go, busy relaxing each of your tensions….. The journey has already begun……
Of course our Tantric massage room has all the necessary equipment for your comfort and hygiene.
Also for more information do not hesitate to contact us.