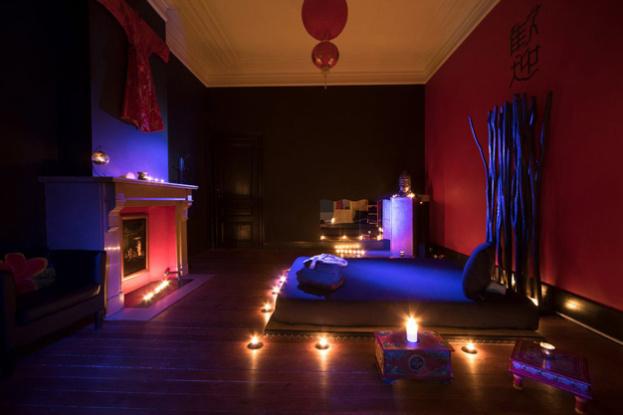 Asian Room
Room for couple, woman or man.
A room for couples, our Asian room with its shimmering colours is perfect for your erotic massage, alone or in couple. Thanks to its touches of red, the colour of passion and love, which perfectly represents the Asian side. In this room, the harmony of energies is very pleasant. In addition, the soft light of the candles already puts you in the relaxing atmosphere of your massage session. The comfortable and soft futon will allow you to let yourself go. In short, all you have to do is come and discover this room with one of our charming masseuses.
Also for more information do not hesitate to contact us.